Osservatorio "ad Statuas"
PORTAL-SEISMIC FORECAST OF MONTEPULCIANO ACQUAVIVA (SI)
Located in Acquaviva di Montepulciano, in the heart of Valdichiana, "ad Statuas" observatory is based on a strong passion for environmental monitoring.
Special devices observe, record, and carefully analyse the atmosphere's physical, meteorological, and seismic phenomena.
Visiting our website you can get to know them better and discover more details.
It's a simple and smart way to satisfy your curiosity, at least, partly.
THE METEOROLOGICAL AND SEISMIC MONITORING SYSTEM OF VALDICHIANA SENESE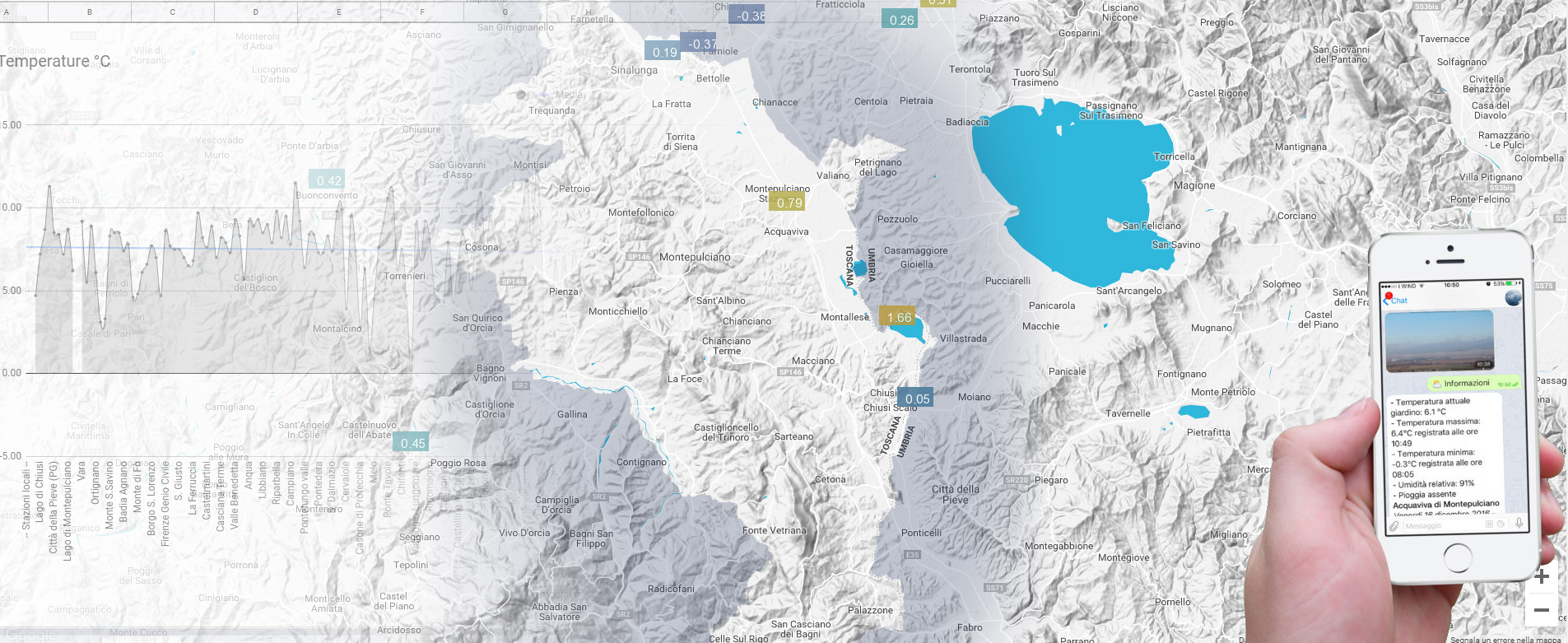 The Ximenes Project, born from an idea of the "ad Statuas "Observatory and supported by the municipality  of  Montepulciano, is a discrete but effective monitoring system of the meteorological, seismic and hydrometric conditions of Valdichiana (Siena). Through the interactive map and some innovative automatic services, both inexperienced users and demanding Institutions can use it as an effective support to monitor the meteorological data of our area. You just have to try it!